NEWS
Letterman Tears Into 'Double-crossing' McCain!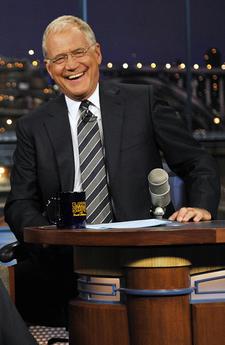 Well, it looks like John McCain won't be getting David Letterman's vote.
Dave laid into him brutally after the candidate canceled his appearance on last night's Late Show at the last minute, claiming he had to race to the airport to catch a flight back to D.C..
But it wasn't until McCain showed up on Katie Couric's news show -- and no where near an airport -- that David really blew a fuse.
McCain, who has announced that he's going to be 'suspending' his campaign to focus on the global financial crisis, told Letterman that the situation was so urgent he'd have to skip his appearance on the show and head straight to the capital.
Article continues below advertisement
"This is not the way a tested hero behaves," Letterman fumed on last night's show, before laying into the whole idea of suspending a campaign.
"I know the guy, so I'm more than a little disappointed by this behavior.
"We're suspending the campaign. Are we suspending it because there's an economic crisis, or because the poll numbers are sliding?," he snapped.
And David clearly took it personally when, midway through the show, he cut to a live feed of John McCain sitting in Katie Couric's studio -- just down the street from the Late Show studio!
John, just a hint -- if you're going to fib about having to be someplace, don't appear on live TV somewhere else!
Watch the video below for David's jibes about McCain's campaign: