NEWS
Levi Johnston Feuds with 'Tonight Show' Over Tweets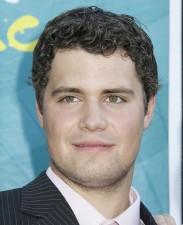 Levi Johnston is madder than a ruffled hockey mom about the call Conan O'Brien made allowing William Shatner to impersonate him in a skit on last night's Tonight Show. William portrayed Levi as a racially insensitive pothead, but Levi claims the outrageous Twitter posts Conan attributed to him were fake, TMZ reports.
Levi's lawyer, Rex Butler, says that the Twitter page does not belong to Levi and he is demanding a retraction from NBC.
Article continues below advertisement
"We are in the process of dealing with Twitter first," Butler told TMZ. "I think they have an obligation once something like this happens to make some kind of corrective measure."
The tweets in question were read poetry-style by William: "Anybody know where I can get some good weed" and "Whats the deal with the taxi drivers not speaking English, is there a law against it?"
Butler said the worst part is that Conan made a point to defend the validity of the Tweets saying "All real... we did not make these up."