NEWS
Levi Johnston Puts His Best Pensive Pout on a Poster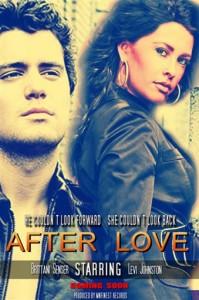 Newly single Levi Johnston is still plugging away at his career. The ex-fiancé of Bristol Palin and father of her son Tripp, will extend his moments in the spotlight by starring in a new music video for the not-so-famous singer/songwriter Brittani Senser. A poster to promote the video has been released and oddly enough, the upcoming single is entitled "After Love."
In the poster, Levi looks deep in thought gazing off into the distance, as Brittani puts on her best sultry face.
Article continues below advertisement
Levi, 20, is cast as a lover whose romance is thwarted by his girlfriend's disapproving mother — an all too appropriate theme, symbolic of Levi's relationship with former almost mother-in-law, Sarah Palin.
OK! NEWS: BRISTOL PALIN ADMITS SHE WAS NAIVE TO TAKE BACK LEVI JOHNSTON
Some of Levi's past endeavors include a spread in Playgirl and a role as Kathy Griffin's arm candy at the 2009 Teen Choice Awards.
OK! NEWS: LEVI JOHNSTON STARRING IN R&B MUSIC VIDEO
Levi better make this video role last in the spotlight, as it looks like the reported reality show between he and Bristol will be canceled.