NEWS
Levi Johnston Talks Plans to Run for Mayor; Current Wasilla Mayor Speaks Out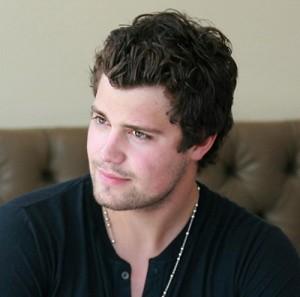 Levi Johnston is no stranger to Alaskan politics. He was part of the Palin firestorm — father of Sarah Palin's grandson Tripp with his former fiancée Bristol Palin, and now he is ready to make his own political move and run for mayor of the town of Wasilla. So why is he so confident?
"It's for real. I'm going to go there and do what I can. Obviously that's where I grew up and that's my home," Levi told Entertainment Tonight on his intentions for running for office. "It's always going to be home to me. My son Tripp's going to grow up there and I want to change a few things."
Article continues below advertisement
Of the opportunity Levi explains, "I laughed, but the more and more I thought about it the more and more I looked into things. I do care and I do want to make a difference. Whether I win or not, I want Tripp to look up to me and see what I've done and be proud of his Dad."
So how will Levi realize his plan?
"Start with a high school diploma, maybe a run for city council and go from there," he said.
And Levi claims the Palins had no influence on his decision to enter politics.
"It's fun, but no way is it about the Palins, I'll tell you that."
Levi's big announcement heard round the world has caused the current Mayor of Wasilla, Alaska to react about the candidate vying for his seat, which will be vacant in 2012.
Article continues below advertisement
"Well, it is a little early to declare. Usually most wait until the year the seat is up. But since I am nearly old enough to be Levi's grandfather I think it would be wise for him to get a high school diploma and keep his clothes on," Mayor Verne E. Rupright told ET. "The voters like that!"
Levi is set run in the race to be held on Oct. 4, 2011.
Do you think he has a shot?