NEWS
Liam Neeson's Film Continues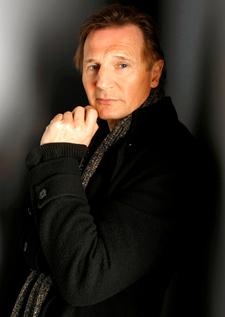 When Natasha Richardson slipped and fell on the ski slopes in Montreal on Monday, her actor husband Liam Neeson rushed from Toronto, where he was filming Chloe, to be by her side. Natasha passed away yesterday.
The film's unit publicist tells Entertainment Tonight that the film will go on, without Liam for now.
"Chloe will continue with its production schedule focusing on scenes which feature other cast members. There are some scenes with Liam Neeson which have not been completed, however, we do not feel this is the time to address that matter. Our concern is for Liam and his family at this difficult time. The entire cast and crew of Chloe are bereft. Our hearts go out to Liam and his family at this difficult time."
Article continues below advertisement
Director Atom Egoyan adds, "I had the opportunity to meet Natasha at the opening of the play I did with Liam in New York last year. Her intense pride and affection for her husband was so clear, as was his passion and love for her. I'm so devastated for Liam's loss."
Tune in to ET tonight for more.