NEWS
Liev on Angelina's Ethic: "She Worked Her Butt Off"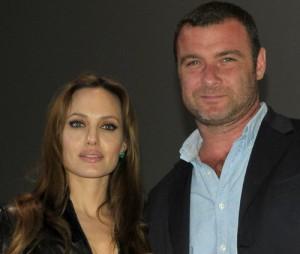 Seems like everyone wants a piece of Angelina Jolie right now; but what is it like actually working with her? Her Salt co-star Liev Schreiber had nothing but kind words for the mom of six, praising her parenting and work ethic.
"I think one of the things she's good at is keeping it cool around her kids," Liev told reporters at the Darker Side of Green Event at the Bowery Hotel in NYC this week. "She's very good at protecting them. At least from what I saw."
Article continues below advertisement
How does mama bear Angie protect her large brood amidst the media pandemonium?
She just knows what her children can handle, according to Liev.
"You know, you try not to expose them to too much that's going to freak them out," he said.
Despite the circus surrounding her, Angelina knows how to keep her life balanced.
"I think her diligence and her commitment to the job," Liev said, when asked what most surprised him about Angie. "She really puts a lot of responsibility to the film. She worked her butt off."
It must be difficult to be on the set of an action-packed film with toddlers running around; however, Liev said he and Angelina — with the help of their partners Naomi Watts and Brad Pitt — managed to remain focused while still having some quality time with the tykes.
"That's the best possible circumstance — when you can work at home and have your kids with you, it's great," Liev said.
Reporting By Laura Lane