NEWS
Life After 'Project Runway': Buffi Jashanmal Talks Part 1 of Season 10's Finale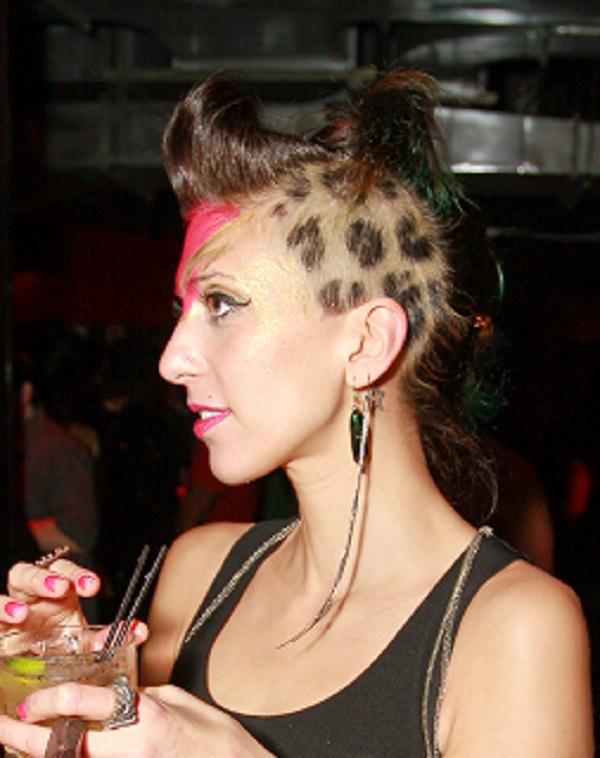 I have to say I have quite the fashion crush on Dmitry Sholokhov right now, all cool and confident, yow-zer! What is giving him all this sex appeal right now is the way he is so sure about this woman he is dressing, you can really see his vision of a strong powerful woman. It is a little insight on how he views women and it's damn right sexy to have a man want to dress a woman like that. Michael Kors called him out for doing "too much," and, well, we all know how I feel about that. Yeah, Coco, you got that wrong, don't take off the last thing you put on before you leave... put one more thing on! Dmitry owned the episode for sure, his confidence went above and beyond Tim Gunn's critique. He totally owned and stood by what he was going to present to the judges, again fashion crushing on him hard right now! The looks that Dmitry presented to the judges were a great representation of his collection, his talents and skill — he is truly brilliant.
Article continues below advertisement
OK! GALLERY: HEIDI KLUM TAKES KIDS PUMPKIN PICKING WITH BODYGUARD BOYFRIEND MARTIN KRISTEN
I was late watching Project Runway this week, as I don't have cable, but I got word from former contestant Bert Keeter, via Twitter, "BUFFI they needed your energy for this episode!" Thanks Bert! Project Runway, hear that? You should have kept me in for a bit longer, or at least kept me hidden behind the couch in the designers lounge so when it got boring I could have broken out in song, or dressed up in drag. The DL (designers lounge) was quite the funeral home, everyone all in black crying.
Poor Melissa Fleis. Crying, freaking out. Forget me being in there to lighten the mood, I think they actually needed Elena Slivinyak, I am sure she would have been quite entertaining to watch in that stressful situation! I felt bad for Melissa the whole show. Fabio Costa was right when he said she battles with her own creative process (what he said was so observant and very poetic, in that mystical way Fabio describes things), she doesn't stand by her designs or believe it in in the same way the boys do, you can literally see her losing confidence. I've never seen her like that. I have to say though, having been the first one to bang on about how cool I think Melissa is, BABE, what they hell were those $19.99 wigs you put on the models!?!? For the first time I agree with Nina Garcia (maybe now we'll start following each other on Twitter, but then again, probably not), they really did look like creep corps clones walking down the runway. It was pretty roadkill, and we know I like roadkill. With the clothes being oh so cool and Melissa, it was a shame you felt the need to add more, and more should not have been cheap nylon strands.
Article continues below advertisement
I love little magical, exotic Fabio, he looked so cute standing in between his models who towered over him. Did he shrink while he was working on his collection? I didn't realize he was so little. His collection was dreamy, forward and WOW — the crazy shoes and the unique accessories… he is a complete innovator and I wish you could teach that, but it comes from within. Fabio, you are super talented and your designs are more than garments, they tell a story, are beautifully constructed and, what I like to call, Intelligent Fashion. You are a smart cookie, baby!
OK! GALLERY: HEIDI KLUM HITS NYC'S HUDSON RIVER PARK WITH HER KIDS
Christopher Palu… what happened? Why were you standing there not doing anything when you had so much work? That is not the Chris I know, where was the little sweatshop in your fingers that I remember from our first challenge, you whipping up what felt like a whole collection in five minutes? As per, I love your designs, and I loved that Tim got you to bleach the shit out of the leather. Don't be mad at me, but I did agree with Heidi Klum on that one look that really didn't look anything special on the runway and it was a shocker considering you had a few other pieces to show the judges... but I CANNOT WAIT to see them at New York Fashion Week! You are an incredible designer and friend, and I will continue to remember this magical experience we got to share together and will never forget. I am rooting for you as always! What a night! — and What a Day! And what an experience of a lifetime!
Bring on New York Fashion Week! Awesome the judges let all the designers through, although, I have to say, if you want me to be honest, Melissa is the weakest link this week. I feel it could be between Chris and Dmitry, but who knows. Fabio's is pretty special. The way I look at it is, for judging: Can Heidi see herself in it? Can Nina put it in a fashion spread in Marie Claire and does Michael sell it? Ask these questions and you might be able to predict the winner yourself.