NEWS
Lifehouse Frontman Ready for Kids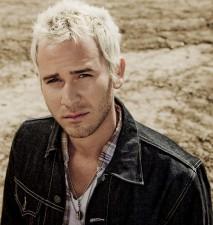 Now that Lifehouse singer Jason Wade and wife Braeden have been married for nine years, babies are on the brain.
"We're thinking about having kids in the next couple years," the "Halfway Gone" crooner, 29, whose album Smoke and Mirrors is out now, tells me. "I'm scared at the same time, having to travel and be on the road a lot, but everyone I talk to who's had children says that it's the most amazing thing and it'll change your life. I look forward to it."
Article continues below advertisement
He considers two children to make the ideal family.
"You don't want to have one kid because then you spoil them," he says. "If you have two, they have someone to play with, and if you have three, then one's going to be left out, so I think two is the perfect number."
For now, the lovebirds can relish spending time with each other.
"We're childhood sweethearts, and we're still madly in love with each other," he tells me. "We're best friends. We really get along great, and we have a mutual respect for each other."
MORE ON:
Red Carpet Confidential
Now that Jason's band is gearing up to tour with Daughtry later this month, he'll keep their union strong by bringing Braeden along on the road and by making regular visits when it's not possible.
"We try not to be apart for longer than two weeks," he says. "Either I'll come home, or she'll fly out on the road. We try not to let more than two weeks go by."
While Braeden is accustomed to fan adoration, there is one woman she fears.
"Penélope Cruz," he says. "There's something magical about her. She does get jealous. She just knows. We joke about it a lot. If Brad Pitt comes on the screen, I think she has a crush on him. We tease each other."
Pick up Lifehouse's new album, Smoke and Mirrors, in stores now, and catch the band on tour appearing with Daughtry. beginning March 18.