NEWS
LiLo Is a No-Show Again in Court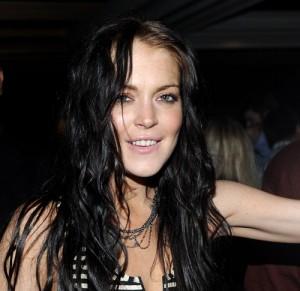 Maybe Lindsay Lohan should worry less about Twitter battles and late night partying and concentrate on making her court dates. The actress/singer/socialite did not show up in court yesterday, marking the second deposition she has missed regarding her 2007 DUI.
According to TMZ, three passengers in Lindsay's car — as well as the passenger in the car she was chasing — are suing her, claiming she endangered their lives in a drunken chase down the Pacific Coast Highway.
Article continues below advertisement
OK! NEWS: SAM RONSON & LINDSAY LOHAN'S SPIT SPAT
The passengers were scheduled to attend Lindsay's hearing at 10 a.m. yesterday; however, her lawyer, Ed McPherson, told TMZ she couldn't get a ride until 11 a.m., since she is not allowed to get behind the wheel under the restrictions of her probation.
Lindsay bailed on her deposition earlier this month due to another schedule conflict.