NEWS
Lily Allen Carried From Meet & Greet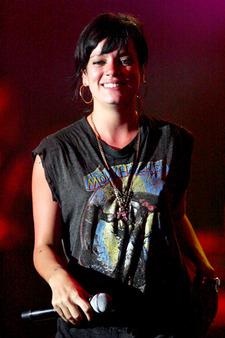 Last night after her show at In the Venue in Salt Lake City, Utah, Lily Allen held a VIP "meet and greet" for her fans.
However, many didn't get to chat up the songstress, as she had to be carried from the event by her security guard, sometime after 11 p.m.
"The guard later came back to let the guests waiting know that she was not feeling well and would not be returning," an eyewitness tells OK!, adding that Lily was "curled up in his arms, head on his shoulder and feet dangling."
Article continues below advertisement
The guard also informed those gathered that they would have to leave the area.
OK! reached out to Lily's rep for comment, with no reply as of yet.
Have a news tip or great photo you want to tell us about? Shoot us an e-mail: tips@okmagazine.com