NEWS
Lily Allen's "Condition Continues to Improve"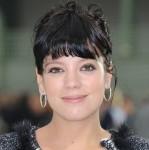 To say that Lily Allen has had a bad week would be a huge understatement. After suffering a miscarriage at six months, Lily fell ill on Friday with septicaemia, a blood-poisoning condition, but the good news is she's "responding well" to treatment.
OK! NEWS: LILY ALLEN SUFFERS MISCARRIAGE AT SIX MONTHS
Lily was at her home in Gloucestershire, England, recovering from her miscarriage when she was taken to the hospital and diagnosed with septicaemia, the Toronto Sun reports. Septicaema is a condition that can occur when material left in the womb becomes infected after a miscarriage.
Article continues below advertisement
"Lily Allen is back in hospital, where she is being treated for septicaemia," Murray Chalmers, Lily's publicist, said in a statement.
"She is responding well to treatment and her condition continues to improve," she added. "Lily thanks everyone for their messages of support and again asks that she and partner Sam Cooper be left alone while she recovers."
OK! NEWS: LILY ALLEN UNDERGOING TREATMENT FOR BLOOD-POISONING CONDITION
And Lily has even Tweeted to her fans to thank them personally for their support.