NEWS
Lily Allen's Off the Wagon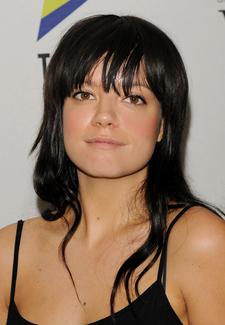 Lily Allen, who recently defended drug use in an interview, has gone and shocked no one again by falling off the wagon.
The Sun reports that in front of a crowd of fans at the O2 Academy in Oxford, England, the formerly troubled pop star raised a pint of wine and laughed, "I've not had a drink for a while but if you expect me to get on stage and be funny, then I'll need this," and took a nice big swig.
Article continues below advertisement
"Yep, I am drinking again. Last night I had my first drink," she revealed. "There's no way I can get on stage without a drink. I think I'm funnier when I've had a few.
According to Lily, there's no better time to start drinking again – with a few differences.
"I didn't find it difficult to stop drinking. I didn't even think about it. I haven't really needed a drink but now I'm on tour, it's fun drinking sometimes. But some things have changed. I'm not drinking any cheap stuff now – only expensive wine will do this time. I've gone upmarket."