NEWS
Family Fears For Lily-Rose Depp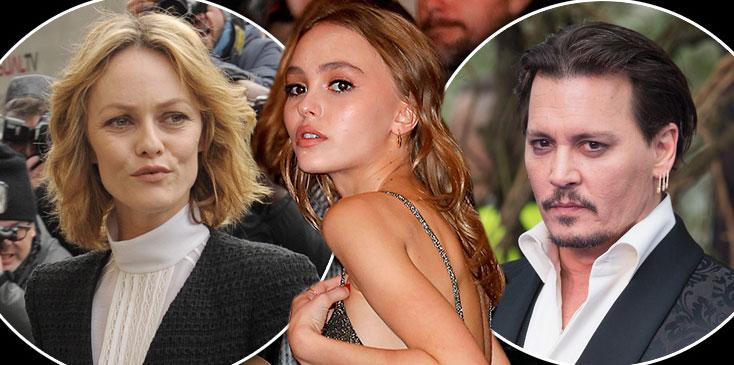 Johnny Depp and Vanessa Paradis may be amicable exes, but there's one thing they can't agree on: what to do about rebellious teen daughter Lily-Rose Depp.
According to an insider the 17 year-old model and actress "is out every night and picking up some bad habits." Johnny, who has his own struggle with partying a bit too hard, doesn't seem alarmed. In fact, he may be enabling the behavior. "He gives her the keys to his LA loft when he's away, and she throws huge parties." the source says.
Article continues below advertisement
Lily-Rose's scary skinny frame can be seen in many red carpet photos. According to the insider this is due to a poor diet where she's "smoking and not eating enough." Vanessa, her mother, is "concerned" they said.
The two parents, who remain friendly seem to be taking opposite approaches to parenting. Vanessa has asked Johnny to help set some limits, adds the source, but "he wants Lily-Rose to learn her own lessons. He and Vanessa couldn't be more divided about this."
Is Lily-Rose Depp going down the same path as her father? Let us know your thoughts in the comments!