NEWS
Linda Hogan's Drug Test: Clean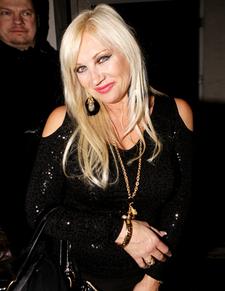 Despite accusations of drug use flying back and forth between Linda Hogan, her ex Hulk Hogan and their daughter Brooke Hogan, it seems the mom of two is clean, according to her rep, Gary Smith.
The statement reads: "Linda Hogan responded to Hulk and Brooke Hogan's public drug test challenge by going to a medical doctor and actually submitting to a full drug screening. After hearing of the malicious allegations, Linda immediately made arrangements to take the test first thing Monday, June 1st for the test which was analyzed at LapCorp labs in Florida."
Article continues below advertisement
And there's even more, as the statement goes on to detail that all results are clean, with Linda testing negative for speed, Marijuana, cocaine, vicodin, morphine, heroin and PCP.
CLICK FOR LARGER IMAGE:
"This has been a very vindictive and hurtful attempt to discredit Linda. She has opened her private medical records to disprove Brooke and Hulk's horrendous, unsupported allegations. She asks the public respect her privacy on this matter so she may begin to repair her relationship with her daughter," her rep adds.