NEWS
Lindsay Lohan (And Her Stained Teeth) Kicked Out of Community Service Program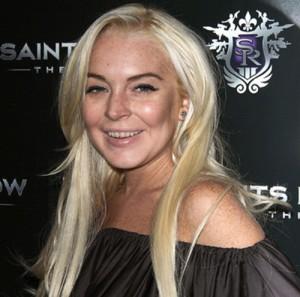 Could Lindsay Lohan be heading back to jail? The 24-year-old actress was reportedly booted from her community service program, and the Los Angeles County Deputy District Attorney Danette Meyers is speaking out on what this could mean for Lilo's record.
"If true, it only confirms my opinion that formal supervised probation was warranted in this case. My opinion is based on 25 years of experience prosecuting cases. It is unfortunate the court did not agree with me," Meyers told Radar Online.
Article continues below advertisement
Lilo is on summary probation, and she is required to obey all laws, with no appointments with probation officers.
Lindsay does not have to undergo random drug and alcohol screening at this time.
Over the summer, Judge Stephanie Sautner sentenced Lindsay to 360 hours of community service at the Downtown Women's Center, and it was made clear that she had to complete those hours.
According to Radar, Lindsay repeatedly showed up late to the shelter, or was a no-show altogether. When it was clear to the staff that she was not taking the community service obligation seriously, she was kicked out.
Lindsay has a scheduled court date Wednesday, Oct. 19, and there is a slight chance she will go to jail.
However, Lindsay does have one full year to complete her community service, so she most probably will not be headed to the slammer.
Lindsay has also been in the headlines recently for shocking fans with stained teeth at the THQ premiere event of their video game, Saints Row: The Third in Hollywood Wednesday.