NEWS
Lindsay Lohan Begins Estimated 35 Days of House Arrest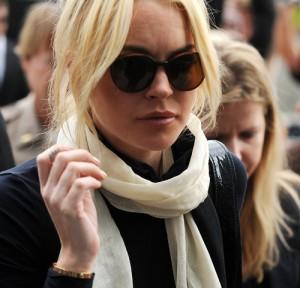 Article continues below advertisement
Lindsay will spend approximately "35 days in confinement," according to TMZ, and on the booking photo she was listed as 5'7" and 117 lbs.
Her legal woes stem from a recent case involving a necklace she allegedly stole from a jeweler in Venice. Linds plead no contest and was sentenced to house arrest and ordered to complete 480 hours of community service.
Lindsay is going to have a lot of free time on her hands, and we bet a bunch of visitors.
Her recent Tweets have been about her love for Lady Gaga's new album!
"I LOOOOOVE the new @ladygaga record!!" she Tweeted, followed by, "@ladygaga born this way "electric chapel" is brilliant"