NEWS
Lindsay Lohan Calls Dr. Drew Pinsky a "Quack"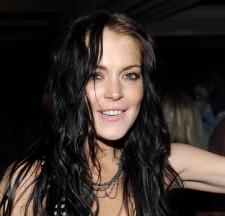 Following Dr. Drew Pinsky's public words of advice to Lindsay Lohan, the starlet reacts to his plea for her to get help before something horrible happens.
"He's a quack and a sell-out… Please tell him to stop!" Lindsay revealed in a statement to Gossip Cop.
LINDSAY LOHAN CAN'T HANDLE HOLLYWOOD HOOPLA
Worried about Lindsay, Dr. Drew explained earlier in the week to Radar Online that if she, "were my daughter, I would pack her car full with illegal substances, send her on her way, call the police, and make sure she was arrested.
Article continues below advertisement
"I would make sure she was not allowed to get out of jail. I would then go to the judge and make sure she was ordered to a minimum of a three year sobriety program."
But, Lindsay claims that despite her late nights out, she is doing completely "fine."
VIDEO: "POLICE WOMEN" WANT TO "STRAIGHTEN OUT" LINDSAY LOHAN
"I'm fine. I don't get what's wrong with people," the 23-year-old explained to Gossip Cop, referring to Dr. Drew's advice.
"I absolutely wish no harm to her, but I just have a feeling that something awful is going to happen to her, like she is going to lose a limb. I hope Lindsay gets help before something terrible happens," the doctor added to Radar Online.
"I have said this many times before, I believe that Lindsay will make a wonderful sober person, someday, if she survives this."