NEWS
Lindsay Lohan Caught Up In Jewel "Theft"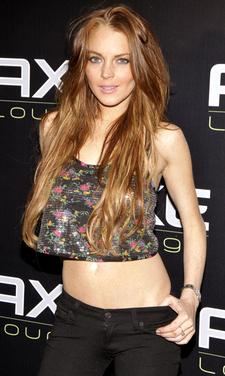 UPDATE: Elle doesn't think Lindsay knows anything about the $400,000 in missing jewels, issuing this statement to TMZ: "I can confirm on behalf of ELLE magazine that items of jewelry went missing from an ELLE photo shoot two weeks ago and the matter is now being investigated by the police. ELLE has no reason to believe that Lindsay Lohan was in any way responsible and has no further comment to make."
Article continues below advertisement
--------------------
Why does Lindsay Lohan always seem to get herself mixed up in these things?
Ms. Lohan may be questioned by British police about how more than $400,000 worth of jewels went missing after a photo shoot.
According to reports from the UK, Dior lent a diamond necklace and earrings to Elle magazine for a shoot starring LiLo at the Big Sky Studio in London on June 6.
But, well, they never got them back.
Two days after the session, the top fashion house reported the jewels missing to London's police HQ, Scotland Yard.
Now cops investigating the disappearing sparkles may want to speak to Lindsay to find out what she knows.
A Scotland Yard spokesman told the British press: "We had an allegation of theft made to us on June 8 and that is being investigated. There have been no arrests yet. We want to speak to a number of people in connection with the inquiry.
"It is alleged it is a necklace and earrings with diamonds with an estimated value of £250,000 ($411,439)."