NEWS
Lindsay Lohan Goes on a Few Last Rides Before She Heads to Court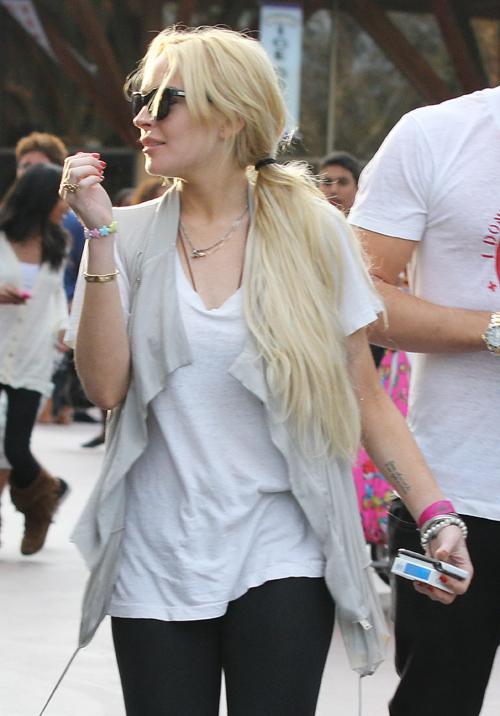 The Lohan clan headed to Six Flags Magic Mountain yesterday for one last day of fun before Lindsay Lohan is due in court. Lindsay is set to appear in court today for a previously scheduled preliminary trial hearing to fights charges claiming that she stole a $2,500 necklace from Kamofie & Company jewelry store. Linds was joined by her brother, Michael Jr. and sister Ali, who all seemed quite calm considering Lindsay's pending court appearance.
MORE ON:
OK Galleries & Photos
Article continues below advertisement
According to TMZ, no cameras will be permitted in the courtroom for LiLo's hearing today. This case dates back to February when Linds was arraigned on one felony grand theft charge from the Venice, Calif. jewelry store on Jan. 22.
Linds is due in court at 10 a.m. PT — stay tuned for more details on her trail.