NEWS
Lindsay Lohan Is in a Gotti State of Mind in NYC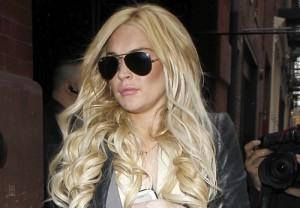 Article continues below advertisement
E! Online reports Lindsay has been friendly with the Gotti fam for years! LiLo said "I've known Victoria Gotti and the family for many years and she's a strong willed woman. She is completely devoted to her family and I admire her strength and self respect."
The Gotti group doesn't seem opposed to the idea of Linds being in the film either. "I think she'd be great and I think she's got what it takes... I think Lindsay can play anyone, but I've always thought that... before we even met," Victoria told E! Online.
Do you think this is the right role for Lindsay? Sound off in the comments!