NEWS
Lindsay Lohan May Avoid Jail Time At Good Friday Hearing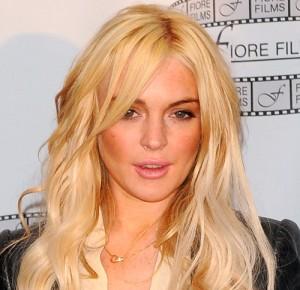 Lindsay Lohan will be spending Good Friday in court. The 24-year-old starlet has a preliminary hearing today to determine if there is sufficient evidence to put her on trial for felony grand theft of a $2,500 necklace.
TMZ reports that Lindsay may be able to avoid trial under the California Penal Code, Section 17(b).
"Under the law, the judge has the ability to reduce a felony to a misdemeanor at the end of a preliminary hearing if the offense is relatively minor and the defendant is not a hardened criminal with a long record," according to the report.
Article continues below advertisement
Courthouse sources tell TMZ that the judge presiding over Lindsay's case, Stephanie Sautner, has "routinely exercised this power."
Lindsay does have a record — DUI convictions which landed her in the slammer followed by a stay in rehab — but she is not considered a serious criminal.
LiLo's lawyer, Shawn Chapman Holley, will have to ask the judge after today's preliminary testimony —"Your honor, I move that you reduce the felony charge to a misdemeanor under Penal Code 17(B)."
If the judge agrees, Lindsay will avoid jail time and her charge will be knocked down to a probation violation.
Lindsay was arraigned in February on one felony grand theft charge after she was accused of stealing a necklace from Kamofie and Co., a Venice, Calif., jewelry store, Jan. 22.