NEWS
Lindsay Lohan Officially Starring as Liz Taylor in Lifetime Movie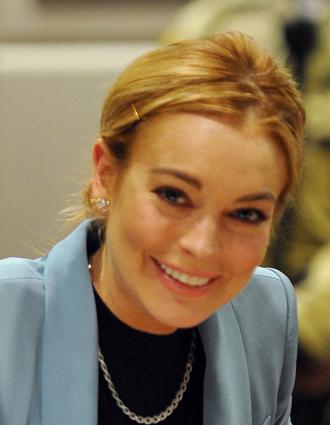 After tons of rumors, E! News has confirmed that Lindsay Lohan will be playing the late Elizabeth Taylor in a Lifetime movie titled Liz & Dick, which chronicles the love story bewteen the iconic star and Richard Burton.
OK! NEWS: LINDSAY LOHAN'S BATTLE WITH BOTOX — IS SHE TAKING IT TOO FAR?
Lindsay's legal battles caused many to question that she would be signed for the part, but executive producer Larry Thompson told E! News that Lindsay is "perfect" — yes, perfect — for the role.
Article continues below advertisement
"We wanted Lindsay from day one," he said. "She had a lot in her life that was going on. We needed to give her time to take care of her business, and while we negotiated the deal for her we prayed for her — and wonderfully she has behaved. She's cleared herself and we're ready to start this movie."
This will be LiLo's first leading role since 2009's Labor Pains (which tanked at the box office).
"I think Lindsay — who is very gifted — deserved another chance," Thompson continued. "We never — of three pages of 'what-ifs' in the negotiation, there never was, 'what if she can't act?' We know she can act."
OK! NEWS: AMANDA BYNES SAYS LINDSAY LOHAN COMPARISON IS SEXIST
We know she can act, too — that's why Lindsay's fall from Mean Girls star to troubled actress has been so difficult to watch.
"We could hire actresses that would be great and people would watch it, but I think Lindsay brings to Elizabeth Taylor and to our project that sparkle of magic, that sparkle of today," Thompson said.
Is this the beginning of Lindsay's comeback?