NEWS
Lindsay Lohan Preliminary Hearing — No Cameras Allowed!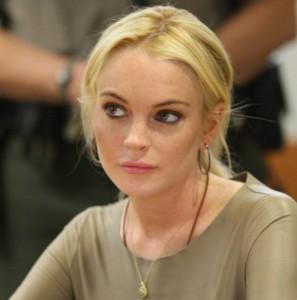 Lindsay Lohan is headed to court today to determine if there is sufficient evidence to put her on trial for felony grand theft of a $2,500 necklace. Camera crews are currently awaiting LiLo's arrival for the preliminary hearing which is scheduled to begin at 10 a.m. PT.
Unlike her previous court appearances, no cameras will be allowed inside the courtroom when Danette Meyers, the prosecutor in the case presents evidence she feels proves Lindsay is guilty of grand theft, TMZ reports.
Article continues below advertisement
A black SUV was seen pulling into Lindsay's garage at her Venice, Calif., residence at 9 a.m. PT, and the 24-year-old actress and her entourage should be making the short drive to the courthouse very soon.
Lindsay was arraigned in February on one felony grand theft charge after she was accused of stealing a necklace from Kamofie and Co., a Venice, Calif., jewelry store, Jan. 22.
Watch a live feed from outside the courthouse on TMZ.