NEWS
Lindsay Lohan Reacts to Father's Conservatorship Request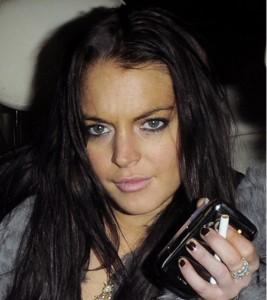 While recent reports reveal that Michael Lohan is attempting to create a conservatorship over his daughter Lindsay Lohan, the starlet reacts quickly against her estranged father's plan.
"He won't ever get that," Lindsay told Gossip Cop on Saturday as she is fully against being controlled by her dad.
LINDSAY LOHAN HEADED STRAIGHT FOR THE SLAMMER?
TMZ first reported that Michael wanted to legally establish the conservatorship, but that he would be willing to let someone else assume the role once its instated.
Article continues below advertisement
The dad, engaged to former reporter Kate Major, claims to be worried that Lindsay will end up in jail and wants her in a rehabilitation center.
LINDSAY LOHAN HOLDS GUN TO HER MOUTH IN TWITTER PHOTO
But, it looks like Michael isn't going to have an easy time staking a claim in his daughter's life.