NEWS
Lindsay Lohan Says No to Rehab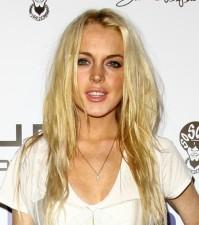 Shopping up a storm at Kitson in L.A. on Nov. 13, Lindsay Lohan alarmed onlookers with her disheveled appearance. "Lindsay had a huge cut on her right arm and her lips were huge," a concerned eyewitness tells OK! of the actress, who snapped up more than $1,000 worth of clothing and accessories — despite struggling to pay for two bottles of champagne at L.A.'s Crown Bar just one week earlier. "She's been on a downward spiral for months," a worried insider tells OK!.
Article continues below advertisement
Despite friends' warning about her frequent partying, stubborn Lindsay has no intention of repeating her 2007 rehab stint, according to pals.
"We ask, we beg, but she won't listen," a friend of the star tells OK!. "A lot of people in Lindsay's life have made adjustments where they don't enable her, but she doesn't listen and finds a way to party."
"The only way to get her to go to rehab is to force it on her and none of us wants that because we want her to take this seriously," explains the insider. "We want her to get back to the happy girl we all knew... It's heartbreaking to see her this way."
FOR MORE ON LINDSAY'S TROUBLING BEHAVIOR, PICK UP THE NEW ISSUE OF OK! — ON SALE EVERYWHERE THURSDAY!