NEWS
Lindsay Lohan Still Partying: Actress Spends "Sober" St. Patrick's Day at NYC Club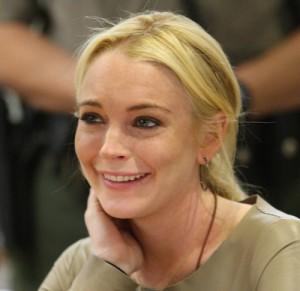 Lindsay Lohan may not drink anymore, but she still likes to party. The 24-year-old actress, who is currently on probation stemming from her 2007 DUI case and awaiting sentencing for a grand theft charge, was spotted out last night at new NYC haunt Riff Raff's in the Flatiron district after hours for a bit of St. Paddy's celebration.
But Lindsay wasn't drinking a green beer.
Article continues below advertisement
"She showed up at 1 a.m. and stayed until almost 2 a.m.," a source tells OK! exclusively. "She was with a girl friend, and she was clutching on to her signature can of Red Bull —aka the 'Look, I'm Sober!' symbol."
LiLo's energy drink certainly helped her keep up with the crowd
"She was out and about earlier, and she definitely was in a partying mood," the insider added. "It didn't seem as though her night was ending as she left Riff Raff's saying she was hopping to another club. It was clear she wasn't in the habit of having anyone see her drinking, keeping Red Bull in full view of patrons."
TMZ reported earlier today that he L.A. County Probation Department believes Lindsay might have violated her probation by drinking her favorite drink, Kombucha tea, because it contains a very small amount of alcohol, 0.5 percent.
The tea maker himself, Dave, told TMZ that it would be a "ridiculous" move to sue that against Lindsay in court because "it's like punishing Lindsay for taking a dose of cough syrup or a small amount of vanilla extract."