NEWS
Lindsay Lohan's Probation Could End in March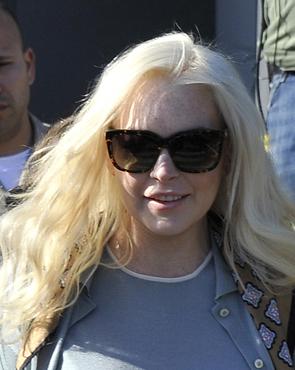 Lindsay Lohan returned to Los Angeles Superior Court today for a progess report on her probation. The verdict: She got a thumbs-up from the judge.
Lindsay has been on probation for driving under the influence and shoplifting, and she has been required to perform community service at the L.A. County Morgue and attend mandatory therapy sessions.
OK! GALLERY: LINDSAY LOHAN POSES POOLSIDE IN ITALY
"She has done it all on schedule," Judge Stephanie Sautner said during a hearing in the courthouse, reports the Los Angeles Times. "Keep doing what you are doing. You appear to be doing it well."
Article continues below advertisement
OK! GALLERY: LINDSAY LOHAN REVS IT IN RED FOR A NIGHT OUT IN PARIS
Lindsay has been seen in court more than she has been on the big screen since she was hit with a DUI conviction in 2007 and 2011 theft conviction. She has continued to violate probation which has led to being jailed five times, albeit briefly.
With her Playboy cover selling well and her probation almost over, it looks like Lindsay is finally get back on track.
Do you think Lindsay can get her career off the ground again?