NEWS
Lindsay Not Stripping Anytime Soon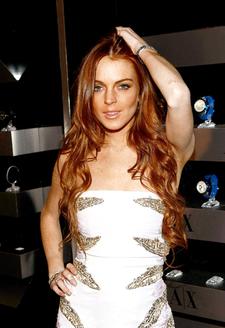 Those waiting for Lindsay Lohan to strip down to her skivvies probably shouldn't be holding their breath – despite yesterday's reports that she'd replace Kelly Monaco in Peepshow in three months, LiLo's saying no-no to burlesque.
Lindsay tells E! News that she doesn't want to take the lead in the Las Vegas show at Planet Hollywood Resort and Casino which currently stars her pal Mel B along with Kelly.
Article continues below advertisement
However for the right price, she'd be willing to dabble in the burlesque world, maybe just for a night.
"One show as a guest would be fun," she says, adding that she'd do it just "for play."
To see if Lindsay strips her soul bare, check out her interview on Ellen DeGeneres' show coming up soon: she's dropping by the studio on Wednesday for her first on-camera interview since her split with Samantha Ronson.
LINDSAY AT PEEPSHOW IN LAS VEGAS: