NEWS
Lindsay Returns to the Screen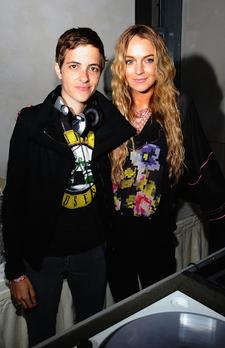 Lindsay Lohan might be heading for a rocky road ahead in her highly-publicized split from Samantha Ronson, but the starlet does have one bright spot to focus on that could help pull her through: a new movie. Sort of.
Lilo's newest flick Labor Pains won't be appearing in theaters, but it will be airing as a TV movie special on ABC Family on July 19. The premiere and publicity for the film could give her something else to give her attention to in the coming weeks.
Article continues below advertisement
Meanwhile, Sam seems to be coping just fine – while her mom and sister were checking into restraining orders against Lindsay, the DJ snuck off to Las Vegas and was spotted having a low-key dinner at Strip House at Planet Hollywood Resort & Casino on Monday.
"Samantha ate alone, had the filet, drank water and was seen texting on her phone for a bit," an insider tells OK!.
Sounds relaxing!
PICS OF LILO & SAM IN HAPPIER TIMES: