NEWS
Lindsay Sends Last-Ditch E-Mails to Sam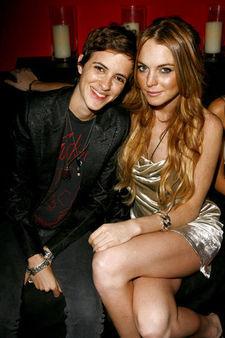 Not even a week ago, Lindsay Lohan was professing openly that she and Samantha Ronson were still a couple. But now, after Sam , the actress' behavior is starting to worry those close to her.
In the wake of Friday's fight, PerezHilton.com reported that Lindsay took to her Twitter.com account to express her distaste for being given the heave-ho by Sam. "oh- it's like this? fine. Byebye," she wrote in the last of several brief entries.
Article continues below advertisement
On Saturday evening, Linds blamed the friction with Sam on her sister. "I love Samantha but Charlotte is not nice to me," she told photographers.
Now, sources tell OK! that Lindsay has also been bombarding Sam, who flew to San Francisco on Saturday, with erratic texts and e-mails. "Her mental state is obviously collapsing," one insider reveals to OK!.
Be sure to pick up the next issue of OK! for exclusive, in-depth coverage of the Lohan-Ronson feud.