NEWS
Lindsay Settles Car Wreck Lawsuit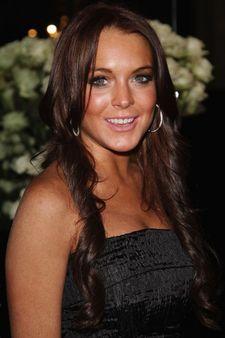 Lindsay Lohan has settled a lawsuit filed by a busboy claiming the actress was negligent when her car rammed into his van on Robertson Boulevard.
According to court papers, Raymundo Ortega claimed Lindsay was drinking alcohol at the trendy restaurant the Ivy just before the 2005 crash, even though she was underage at the time. The terms of the settlement were not revealed but Ortega had originally asked for $2oo,ooo in damages.
Article continues below advertisement
Lindsay, now 21, denied Ortega's claim, saying in court papers: "I did not consume an alcoholic beverage or any type of medication or drug." She filed a countersuit, noting that a California Highway Patrol report blamed Ortega for the crash on the grounds that he made an illegal U-turn.
Ortega also sued the Ivy, claiming the establishment was responsible for serving Lindsay drinks, but that case was dropped last month.
Just prior to the settlement, Lindsay faced the possibility of giving a videotaped deposition--to which her lawyers strongly opposed on the grounds the video could be released in the media.