NEWS
Lindsay Takes to Twitter to Fight(?) with Sam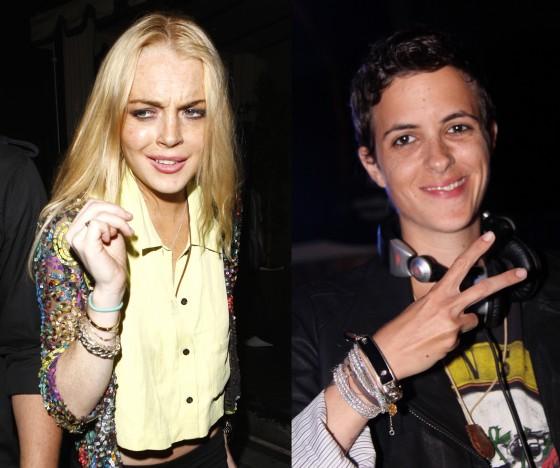 Trouble in paradise again, it seems, for Lindsay Lohan and Samantha Ronson: Far as we can tell from her Twitter page, Lilo is not happy with her DJ girlfriend. Trying to decipher exactly what she's mad about, however, is another story.
In multiple tweets, which we've compiled here, Lindsay lays her grievances at Sam's door, writing:
"@samantharonson can you make an attempt to not ruin ANYTHIzG positive that i have FINALLY deserved just to cry myself to sleep with your cheats, errors, and thank you...for being a friend before a sell-out..........the term "self out" was coined from ME and i gave them sooooooo much insight For their not only COMPLETE, BUT SUBSTANISAN ***FRIENDS*********** @samantharonson BUT YOU DID perform to her..you JUST told me that your friends are worth more than i am 2 your family & that i'm gross*thx"
Article continues below advertisement
Your guess is as good as ours.