NEWS
Lindsay Ticks Off Older Hollywood Again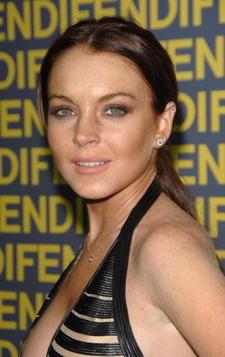 Oscar-winning actor and director Clint Eastwood was just trying to enjoy a pleasant dinner at Madeo in Los Angeles on Thursday night, when Lindsay Lohan and a group of four pals — three men and one woman — seemed to spoil his good time.
According to a witness, the Million Dollar Baby star looked "very upset" at the scene and kept glaring over at La Lohan's table — where, it should be said, no one witnessed Lindz partaking in any alcoholic beverages.
Article continues below advertisement
Says the witness: "I heard him tell his friend, 'She brought all those paparazzi. Fifteen of them. Did you ever think we'd see the day with all this? I'm going out the back door so I don't have to deal with all that."
Of course, Lindsay is notorious for getting under the skin of various Hollywood vets like Jane Fonda and director Garry Marshall — both of whom now deny it — on the set of her 2007 flop Georgia Rule.