NEWS
Lindsay's Dad Freed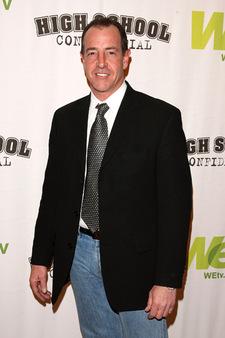 Some of Lindsay Lohan's serendipity from Just My Luck must've rubbed off on her dad, Michael Lohan: A Long Island judge has dumped the misdemeanor charge of aggravated assault against him—provided he behaves himself for a year, E! News reports.
"If he does do something, our office has the option of petitioning the court to place the case back on the calendar," a spokeswoman for the Suffolk County District Attorney tells E! News. "It's like being on parole...You have to be good, otherwise you're going to get it back."
Article continues below advertisement
Prosecutors claimed that Michael threatened his fiancée Erin Muller over the phone in April, saying he'd kill her and himself. Michael said it was all just a misunderstanding.
"It just goes to show you how the police and press twist things and make things into something they aren't," he tells E! News, "especially when the Lohans or any public figures are involved."
Mike's gotta keep his eyes on the prize of being good until June 3, 2010.