NEWS
Lindsay's Halloween Plans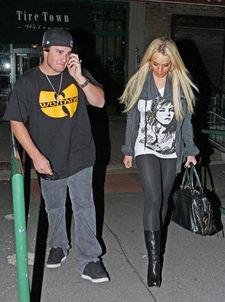 It seems like Lindsay Lohan has been laying low for the past week or so, but leave it to her new boyfriend, Riley Giles, to lay it all out there and keep us updated on "L'"s (it seems that's his clever code name for La Lohan) every move.
According to a MySpace bulletin posted yesterday by the snowboarder, "L's been hella busy rehearsing and putting some finishing touches on her new project... & making some special plans ;)"
Article continues below advertisement
And, are you wondering what the happy couple will be doing for Halloween? No worries, Riley explains: "Halloweens going to be awesome, were going to her friend nicks house for an awesome halloween party, then she'll prolly drag me to some other place.... :) our outfits are pretty cool.... YOU'LL JUST HAVE TO WAIT & SEE!!"
OK! just can't wait to see what they'll be... maybe Romeo and Juliet?