NEWS
Lindsay's Political Blog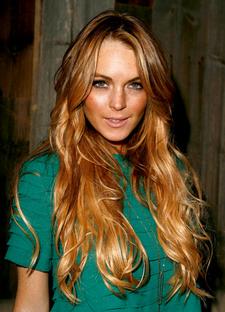 Lindsay Lohan took to her MySpace blog today (at the un-celebrity like hour of 9:15 a.m.) to air her thoughts on something other than her chatty father – Republican VP pick Sarah Palin and her pregnant 17-year-old daughter.
"I've been watching the news all morning, like everyone else - and I keep hearing about the issues related to 'teen pregnancy'- It's all related to Sarah Palin and her 17 year old unmarried pregnant daughter," blogs Lindsay. "Well, I think the real problem comes from the fact that we are taking the focus off of getting to know Sarah Palin and her political views, and what she can do to make our country a less destructive place. Its distracting from the real issues, the real everyday problems that this country experiences."
Article continues below advertisement
La Lohan goes on to say that she understand Palin's views on abortion, but that that shouldn't be the focus of attention; instead she'd rather be hearing about what the VP candidate can do for our country.
"I am concerned with the fact that Sarah Palin brought the attention to her daughter's pregnancy, rather than all world issues and what she believes she could possibly do to change them-if elected," she says.
Lindsay even pastes a CNN.com article about Barack Obama's views on the Palin pregnancy controversy to widen the debate, before ending with her advice on the matter.
"I think that parents need to recognize how important it is to talk to their children about the things that can result from being sexually active if they aren't protecting themselves (birth control, condoms, etc.)," she writes, signing off with, "So-those are my thoughts for the day. Enjoy the music :) xoxo."