NEWS
Linkin Park Announce Chester Bennington Tribute Concert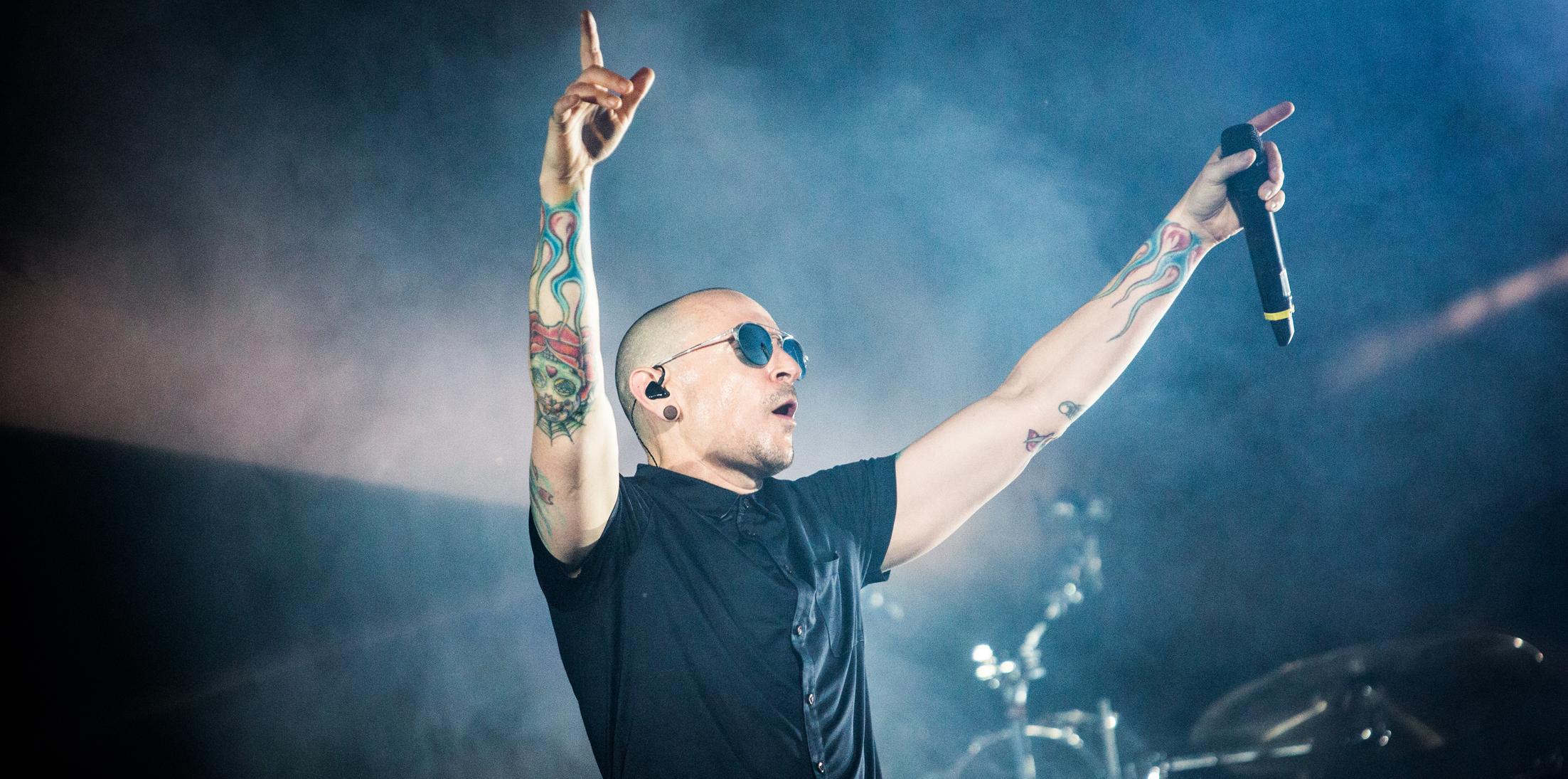 Linkin Park is gearing up to honor their late frontman, Chester Bennington, with a tribute concert at the Hollywood Bowl on Friday, October 27.
The band announced the news on Monday, September 18, two months after Chester took his own life.
"I know it's going to be a roller-coaster of emotion, but when we talk about this, when we're focusing on the show, it's really about celebrating life," Linkin Park co-founder Mike Shinoda told KROQ.
Article continues below advertisement
"I know the circumstances of his passing were really dark and as we said at the time, the darkness that he had was always there and it was kind of part of the package, but what was so unique and special about this guy is that he used it as fuel to do so many positive things," Mike explained. "The way he was, he was such a happy guy, he was such a fun guy and when he'd walk in the room there was such a positive, funny, upbeat energy and that's what we want to get out of this show."
The band also released a statement on their website promising fans "an unforgettable night of music" that will feature "a number of other artists" to honor "the man that touched the lives of so many around the world."
Proceeds from the show will go to Music for Relief's One More Light Fund in memory of Chester. The pre-sale begins Tuesday, September 19.
Public on-sale starts Friday, September 22nd.
In addition to their concert announcement, the band released the official music video for "One More Light," the title of their latest album, which was released just two months before Chester's suicide.
Chester's body was found at his Los Angeles home by an employee on July 20.
His death was ruled a suicide by hanging.
Chester is survived by his wife, Talinda, and six children from two marriages.
If you or someone you know needs help or is struggling with depression and/or suicidal thoughts please call the National Suicide Prevention Lifeline at 1-800-273-TALK (8255) for free and confidential emotional support.