NEWS
Lisa Ling's Sister Sentenced to Jail in N. Korea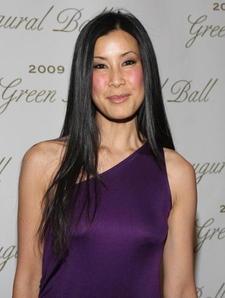 The horrid plight of two American journalists currently jailed in North Korea has a celebrity twist. Laura Ling, one of the writers convicted over the weekend of "grave crimes" against the country, is the sister of former View co-host Lisa Ling.
Along with fellow journalist Euna Lee, Laura was sentenced to "12 years of reform through labor" (i.e., a prison camp) on Monday morning. Because their 5-day trial was before the nation's highest court, no appeal is possible.
Article continues below advertisement
What exactly the two defendants were on trial for — other than allegedly crossing into North Korea illegally — has been unclear since their arrest on March 17. Ling and Lee had been working in China for former Vice President Al Gore's Current TV and were reporting on the international trafficking of women. Some believe that the pair never intended to cross into North Korea, and may have actually been abducted and taken across the border.
The trial has been shrouded in mystery and most reports believe that the journalists are being used as leverage in negotiations with both the U.S. and the United Nations over everything from North Korea's atomic weapons program to the impoverished nation's need for humanitarian aid.
As of Monday morning, Gore had not commented on the latest developments.