NEWS
Inside The High-End Life Of The World's Most Spoiled Dog, Baby Doll Pliner!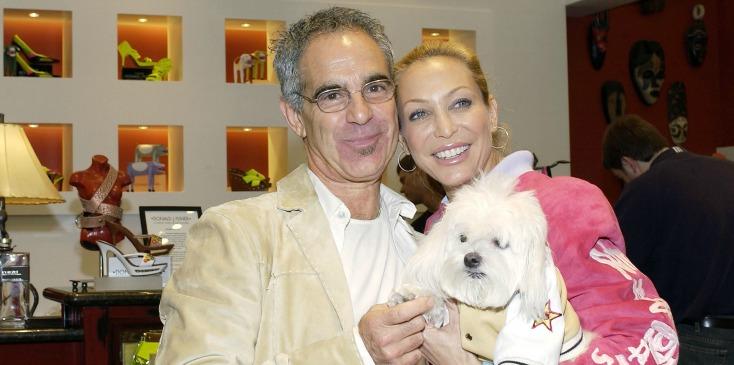 She may have been a dog, but Baby Doll Pliner lived the life of a pampered princess. From custom-made shoes to her own clothing line made in Italy, this pooch's lifestyle went way behind that of your average family pet.
Baby Doll was the dog daughter of Lisa and Donald Pliner, famed shoe designers who made sure their white Maltese got all the special treatment possible. Sadly, Baby Doll passed away in 2014, but Lisa's found a way to share her pup's incredible life in her new book, A Puppy's Dream Come True.
Article continues below advertisement
"She's go out to eat with us, we'd take her to Europe — she learned to swim in St. Tropez — and we'd bring her to the shoe factories, where they'd measure her little paws and make her little mitten shoes," Lisa told exclusively.
And while Baby Doll hated shoes (and bows!), the pup had an affinity for leather jackets and shearling coats. "She had a very nice wardrobe, I can tell you that," Lisa said.
Baby Doll found herself in a lucky position when the Pliners adopted her over a decade ago. "She just happened to fall into a very creative family," Lisa explained. So creative that Baby Doll soon had her own fashion line at Harrods, called "Friends of Baby Doll Pliner," along with hand-beaded shoes featuring an image of her face.
Baby Doll even joined the Pliners for family vacations at their home away from home, Las Ventanas in Cabo. "We would take her every year," Lisa said, noting that Baby Doll practically "grew up there" and "had her own little cabana."
Article continues below advertisement
Other perks of Baby Doll's life included purified Fiji water ("it was the only thing she drank"), flying first class, and homemade dinners ("she was a very picky eater"). Baby Doll also competed with her human sister Starr for possession of the baby carriage. "There was jealousy at times, because one wanted more attention than the other," Lisa admitted.
Baby Doll even had her own playground toy. The Pliners, who adopted their daughter from Kazakhstan, returned to the country after founding Peace for the Children, a charity that built playgrounds for kids in need. "They built a Baby Doll spring ride" that comes complete "with a red tail and a collar that says Baby Doll," Lisa said. Lisa revealed that Baby Doll's dyed red tail was her "signature trademark."
With Baby Doll up in dog heaven, Lisa is hoping that her book will inspire other dog lovers to go out and adopt. "It doesn't matter if they're two-legged or four-legged," added Lisa. "They're still loved." And while Lisa acknowledges her pooch lived "an unusual life," she has no regrets: "When you love something, you automatically do it."
A Puppy's Dream Come True is available online and in-stores on April 11th.
What do you think of Baby Doll's over-the-top life? Let us know your thoughts in the comments!