NEWS
Listen to Charlie Sheen's 'Winning' Song!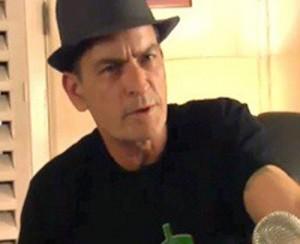 Charlie Sheen has given new meaning to the term "Winning." The 45-year-old actor's signature phrase has sparked mania in the Twitterverse. Can't get enough of hearing Charlie proclaim "winning"? Your in luck! There is a special song in honor of the beloved Sheenism!
YouTube sensations, The Gregory Brothers, known for AutoTune the News and their YouTube channel Songify This, are masters at transforming "non-songs into the songs that the cosmos originally intended them to be."
Article continues below advertisement
The remix masters wanted to try their hand at the current Charlie Sheen media bender, and created a hilarious song out of Charlie interviews!
And it was a success as the video has almost 4 million views!
Catch the clip below!