NEWS
LISTEN — New Justin Bieber Beat Released!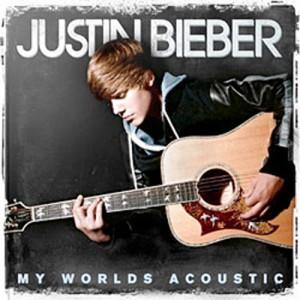 Justin Bieber is gearing up for the release of his new album My Worlds Acoustic which will feature a brand new ditty in addition to acoustic versions of songs from his first two albums. The new song "Pray" reveals a socially-conscious Bieber singing about some heavy issues. In "Pray," Justin sings "children are crying / soldiers are dying / some people don't have a home," but continues to pray for a "better day."
Article continues below advertisement
So what prompted the Biebs to record an acoustic album in the first place?
"I really think that I did an acoustic album because there's a lot of haters out there that say, 'Justin Bieber can't sing. His voice is all Auto-Tuned,' " he told MTV News recently. "And there's a lot with production, it kind of drowns out your voice, and it takes away from the singer, over the synths and everything."
Listen to "Pray" below (via Celebuzz) and catch JB's acoustic album release Nov. 26.