NEWS
Listen to Robert Pattinson Discuss 'Breaking Dawn' to Ryan Seacrest Live From Set!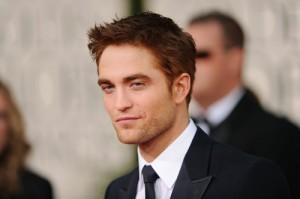 Oh, how we love to hear that voice! Robert Pattinson chatted with Ryan Seacrest early Thursday morning right from the set of The Twilight Saga: Breaking Dawn in Canada.
OK! NEWS: GENTLEMAN ROBERT PATTINSON TREATS KRISTEN STEWART TO SOME SHOPPING
We're feeling slightly relieved to hear Rob speaking in what sounds like good spirits from the Breaking Dawn set after reading his slightly depressing sounding interview with Vanity Fair.
Article continues below advertisement
Actually, he's as cute and charming as ever!
Ryan says to Rob (via Celebuzz), "You probably can't go much of anywhere without being recognized. My gosh have things taken off for you in so many directions. Are you enjoying it, Rob?"
"I am, I'm pretty happy with the way things have gone," he said. "I mean, stayed working, stayed pretty happy and I think that's the most you can ask for."
But Rob couldn't share too many secrets with Ryan from the Breaking Dawn set, but isn't literally on "lock down."