NEWS
A Little Absinthe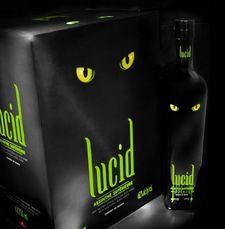 At 6am tomorrow morning, I'll be en-route to Antigua to join "Celebrity couples in the Caribbean where they will attend the grand opening of the Mediterranean Village at Sandals Grande Antigua Resort and Spa." Among the guests slated to attend the soiree at this romantic paradise are hot new couple Kimora Lee Simmons and Djimon Hounsou, soon-to-be married Brooke Burke and David Charvet, Dancing with the Stars alum Stacy Keibler and her TV star boyfriend Geoff Stults…Me, and my little sister. No snogging at sunset for me – but I should be in for some rest, relaxation and entertainment – and my sister will get the first stamp in her passport.
Article continues below advertisement
In preparation for my flight, I'm irresponsibly attending a launch party tonight for a new-to-the-market and newly legal category of alcohol- absinthe! Absinthe has been banned in the states for nearly a century, but apparently restrictions were recently lifted. Never one to shy away from a new alcoholic concoction, I got an advance taste of Lucid Absinthe Superieure and have to admit I was a fan. After a couple, I definitely felt a little but found the subtle licorice flavor of Lucid on the rocks refreshing.
When a bottle was sent to me a few weeks later, and I poured it over ice at home the fumes could have cleared a room. Holding on to the memories of how much I liked it the first time I took a sip and think I may have singed my insides! I've since learned my previous cocktail was mixed with water and probably a dash of sugar, how I'll try it again tonight. You can get more information, and purchase your own bottle if you dare at www.drinklucid.com.