NEWS
Watch: Livestream Star April The Giraffe Is Pregnant Again!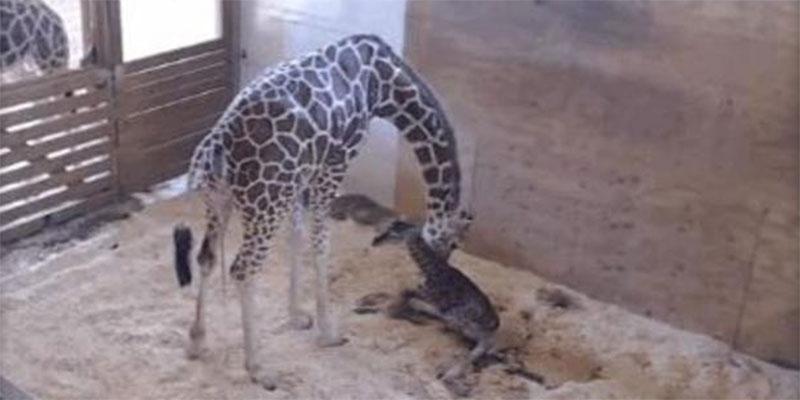 April the Giraffe, who rose to international fame after her last pregnancy was live streamed for more than two months prior to her giving birth, is pregnant again with baby number five!
The owner of Animal Adventure Park where she resides, Jordan Patch, announced the exciting news on the Today show early Wednesday morning. "The results are in and we are having a baby!" he revealed.
April's last pregnancy became an internet sensation, as millions of people were glued to their computer screens to see when she would give birth. That wait was finally over on April 17th, when she delivered her fourth baby named Tajiri.
Article continues below advertisement
Savannah Guthrie decided to do a little more investigating and asked, "Who's the daddy?" Jordan laughed in response and said "What show is this?"
"Of course, it is Oliver the Giraffe, the same father as Tajiri," he revealed.
No word yet as to whether April and Oliver will be having a boy or girl or when she will actually give birth. "The average (gestation period) for a giraffe is 15 months," Jordan explained, while cautioning with, "April likes to go 16, 17, 18 ... 19 months."
Looks like we are in for another longterm ride on the way to April giving birth to her sixth baby! Congrats to the expanding family.
What are your thoughts on April being pregnant again? Will you watch the live stream of the birth? Sound off in the comments.