NEWS
Liz Taylor Doing "OK" After Hospitalization for Heart Trouble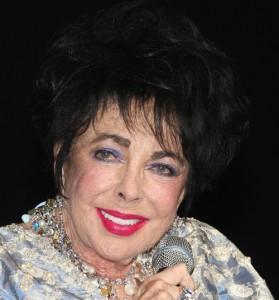 Elizabeth Taylor is still hospitalized in L.A. after complications arose due to signs of congestive heart failure. However, her publicist has shared that the 78-year-old actress is "OK" and resting comfortably as she visits with family and friends.
Sally Morrison, Liz's publicist, said Tuesday, via the Associated Press, that the two-time Oscar winner is comfortable at Cedars-Sinai Medical Center.
Article continues below advertisement
Since her hospitalization last week, Liz has been treated for symptoms of congestive heart failure, a condition she has been battling since Nov. 2004.
Morrison maintains that Liz is stable and will remain in the hospital for a few more days. She also explained doctors want to continue running tests and "be really, really sure before they let her go."