NEWS
Lizzy Pattinson Performs Song She Wrote With R-Pattz!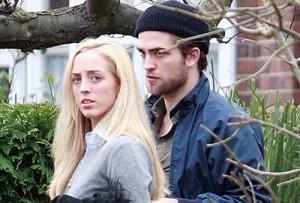 What a talented family! A new video has surfaced on the web of Robert Pattinson's sister Lizzy Pattinson performing the song "Hands" — which the bro/sis duo co-wrote together! Judging by the clip, it looks like Lizzy has some serious chops, just like her talented brother!
And if Lizzy's performance is not enough, another video of Rob singing has surfaced.
Article continues below advertisement
The vid features Rob performing a song back in January as part of a cool new music scene filling houses in London called "Songs From a Room."
Recently, Lizzy was asked at a music festival in London if her famous brother is scared of anything.
OK! VIDEO: NORTHERN GEORGIA PREPARES FOR ROBERT PATTINSON INVASION
"Rob's not really scared of anything," she revealed. "He is such a ballsy person. Sometimes I think it would be better if he had some restraint, but he has none. I can learn a lot of him. He's not afraid of anything or anyone or going with his instincts. He inspires me quite a lot."