NEWS
Lohan Sisters Take Sharing Clothes To Another Level!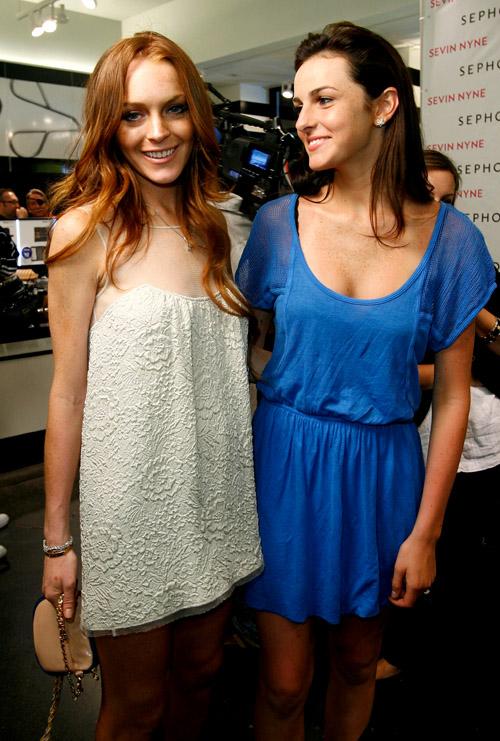 If you're a budding fashionista, you couldn't have a much better big sister than Lindsay Lohan.
No only is she an Olympic-level shopper, but she is adored by designers like Chanel head Karl Lagerfeld and Matthew Williamson — so the freebies must be out of this world.
And don't think Ali Lohan doesn't make the most of it!
"When I go to visit her in L.A., I don't even bring a suitcase," Ali told OK! at the launch of Charlotte Russe's fall collection in NYC.
Article continues below advertisement
"My mom is like, 'Where's your suitcase?,' and I'm like, 'Mom, seriously, have you seen her closet? I don't need one!' "
Sounds like she must be the best big sister ever.
"Yeah, she is," Ali tells us. "But not because of that — she's just the best sister ever."
Aww! Who knew the Lohans were so adorable!