NEWS
Lori Loughlin: Bring Back Luke Perry!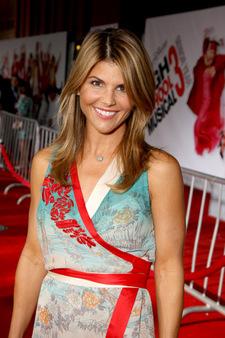 Full House star Lori Loughlin assures OK! the set of hot TV drama 90210 is a conflict-free zone — even with Shannen Doherty and Jennie Garth! Lori, 44, is married with two daughters, Isabella Rose and Olivia Jade, and spoke to OK! at the launch of the Lunchables Million Page Mission, which aims to get kids reading.
Have you worked with the 90210 veterans?
I haven't worked with Jennie Garth or Shannen Doherty, but I've seen them around. They're great. There's no conflict.
Article continues below advertisement
Will others from the original cast appear?
There's always hope. If I could choose one person to come back, it would be Luke Perry. Dylan belongs with Kelly!
What are the young cast members like?
They're immensely talented and have their feet on the ground. I was not that mature when I was their age.
Do you keep up with the Olsen twins?
I get updates from Bob Saget and John Stamos, and in recent photo shoots, I've worn pieces from their clothing line. I put it on, read the tag and got excited. I said, "Oh, my goodness! That's so funny!"
Are you dressing up for Halloween?
My kids won't let me dress up any more. One year, I wore a blonde afro wig, hippie
pants and love beads and they were mortified. Now they refuse to go out trick-or-treating with me if I dress up.
How did you get involved with the Lunchables Million Page Mission?
I've always been an advocate of reading to your children. I've been reading to my girls since they were babies, and I still do – it's one of my greatest joys.