NEWS
Lori Loughlin: No Shannen Doherty in 90210 Spinoff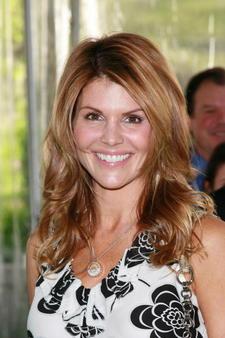 Jennie Garth may Shannen Doherty to return for the 90210 spinoff, but Lori Loughlin sure doesn't.
"I don't think Shannen will. No." the actress tells OK!. "I don't think anyone wants to touch that."
But the show will embrace Tori Spelling with open arms. Donna Martin's real-life alter ego has been angling for a role in the CW series since the news was announced. But Tori, who's due next month with her second child, may need to take a short maternity leave first.
Article continues below advertisement
"I think they are waiting for her to have her baby and then they're going to - there's definitely a role for her though in the pilot, like a small little cameo thing which will be fun," Lori says. "But then I think they'll have her back."
The 43-year-old has also heard "rumblings" of Luke Perry returning, but claims to not know much else. Having already talked to Jennie about the show, the star now can hardly wait to start production on June 25.
"I'm so excited. I've seen a script. It's good," she says. "I really like it. It's definitely the contemporary 90210. It's touching on what teenagers are going through nowadays, which is a little bit -- I don't want to say faster, but they are definitely exposed to more at this time. Kids today, they have a lot to handle. They grow up so fast."