NEWS
WITH SLIMFAST, YOU CAN EAT SIX TIMES A DAY AND STILL LOSE WEIGHT
THANK YOU FOR ENTERING!
With the clinically proven SlimFast Plan, you can see results in just one week! You can even indulge in cookies, candies, and chips throughout the day and not feel guilty doing it! Enjoy creamy, rich, delicious shakes, and crunchy snacks while losing weight.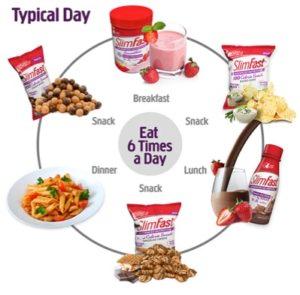 The SlimFast Plan offers a range of delicious snacks and meal replacements so you can switch it up as you please. The Plan is as easy as 1-2-3!
Article continues below advertisement

The best part about The Plan is that you can still have your favorite foods! SlimFast has their own online menu of recipes for you to try!
For more information on the SlimFast Plan, visit SlimFast.com. Also, CLICK HERE to get a coupon to get started!